Playing the Long Game
Between economists, epidemiologists, political commentators, newsrooms, government announcements and rampant social media posts propagating disaster – it's understandable a lot of people are feeling unsure of what lies ahead.
This is my take on it all, based on the clients I am talking to, the proposals I'm presenting and the new jobs we're signing up. There is light at the end of the tunnel. It won't be pretty for the next little while, but we will all get through this.
Though it's hotly debated, with just 27 active cases and the number of 0 days increasing, New Zealand stands in an extremely strong position to take advantage of a "new normal".
On Friday just gone, walking the streets of Ponsonby after hours there wasn't a table free with all the bars and restaurants at capacity – an unimaginable scene just a few weeks ago.
Jarrod Kerr, the Kiwibank Chief Economist, spoke last week about how he is really positive about the government's budget. He predicts that although we'll see a dip in the economy over the next little while, he's expecting a big bounce back in 2021 and 22.
Our industry is long term – nothing happens overnight, so what we're starting to see is people looking longer term and planning ahead and preparing for a post-Covid economy. Many sectors will take a hit and many sectors will become far more competitive, but for those playing the long game, opportunities exist.
Though we wont be able to welcome our international friends for some time, and European holidays may be off the cards (my trip Mongolia will have to wait), it's an excellent time to visit some of our beautiful country.
All the best, e mihi ana ki a koe!
Nick
---
Lockdown Shoutouts
We couldn't be prouder of our awesome team and how well they took moving into a remote work environment in their stride. During lockdown we celebrated six birthdays and three work anniversaries – we're excited we can get out and about again now, break free of zoom parties and celebrate in person!
Sometimes it's easy to take our amazing local food options for granted… We were all keen to head back out and support our nearby cafes and eateries as soon as we had the chance! We're lucky to be spoilt for choice, these are just a few of the team favourites…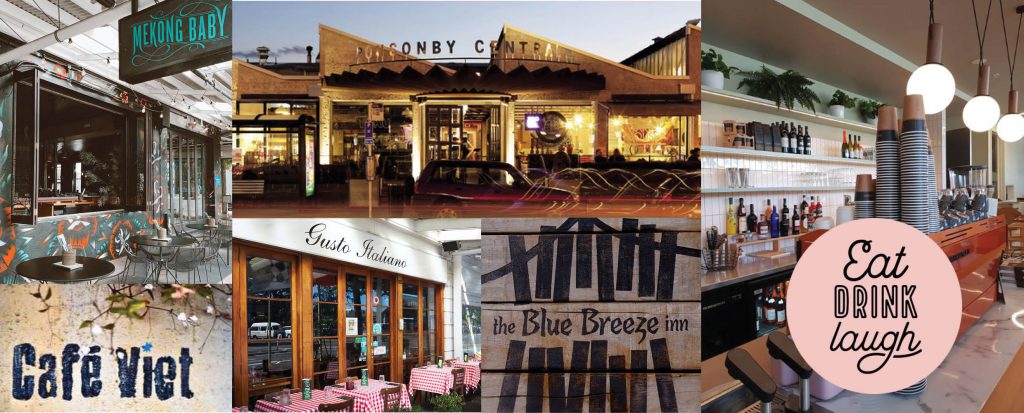 ---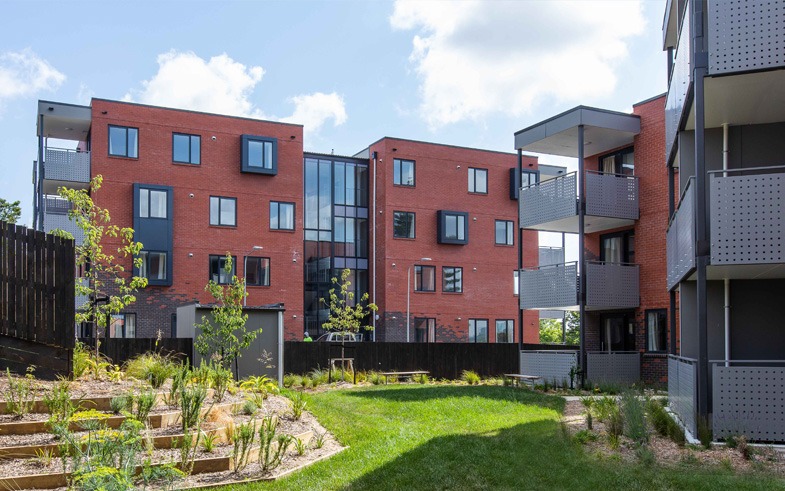 Project Spotlight
Hokonui Portage – When nine became 42
This Otahuhu medium-density community social housing project designed by Crosson Architects for Kāinga Ora, replaced nine existing old homes which were no longer fit for purpose. We Worked with McMillan and Lockwood on this design-build and were asked to help create modern, healthy, warm, dry homes that supported contemporary living and complemented the local environment.
22 Degrees designed to meet key modern standards around heating, insulation and ventilation. This included double glazing, home insulation and up to date materials and fittings inside and out.
Recently completed, the property now houses 42 new homes including 24 one-bedroom apartments (four storey apartment building) and 18 two-bedroom apartments (three-storey walk-up blocks) and makes the most of the land area. The building looks good, is highly functional and enables Kainga Ora to better meet demand for social housing in the area.
---
Bartok is Back!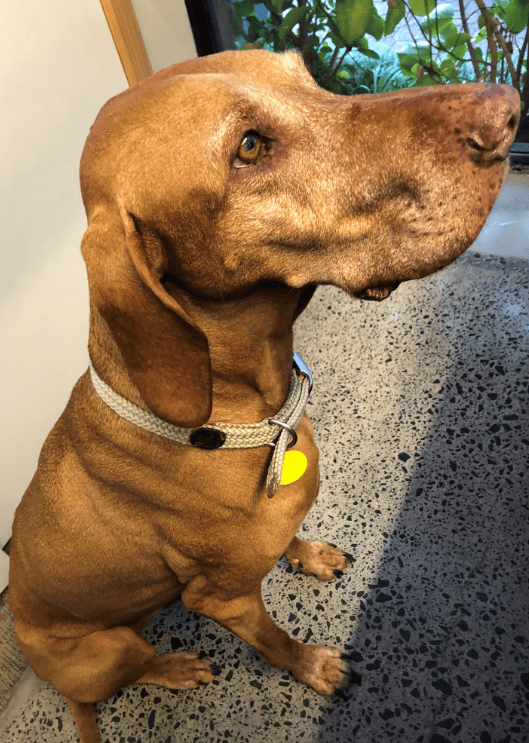 Bartok is back – on Monday's and Fridays, anyway. 22 Degrees' part time Hungarian Vizsla security guard (and mascot) – Bartok, enjoyed Lockdown tremendously due to the 24/7 attention of his humans. He is in two minds about being back in the office and social distancing though.
He misses his family bubble and flat refuses to observe the one metre rule, especially if there is the slimmest possibility someone might slip him a bit of their lunch (he thinks he's part Labrador). So if you visit you may want to bring a lamb chop.
On his out of office days he is very happy to return to Barkley Manor, the fantastic 'doggy daycare' located just up the road, to hang out with his mates and adored carers.