Tis the month of skiing, and an avalanche of rain! It's also been the winter of Covid, flu and colds. With spring just round the corner we're hoping to see more sunshine and vitamin D on its way. So, the theme this newsletter is sunshine! Our quiz, the prize for the winner and our upcoming seminar on G7 all feature more sunshine – just to cheer us up.

The team has added an overseas import and additional electrical engineer. Plus, our engineers are doing their bit for the future tax take with Alex and Zach expecting new arrivals soon. Our H1 series was a great success with attendees leaving much enlightened. A recap of the H1 presentation will be available on our LinkedIn shortly. The changes to G7 will be explained in our next Winter Series seminar G7 Demystified. More on that below. Our quiz asks you to identify a building featuring abundant natural light and the prize is a 24 pack of Sunshine Brewing Beer.
22 Team News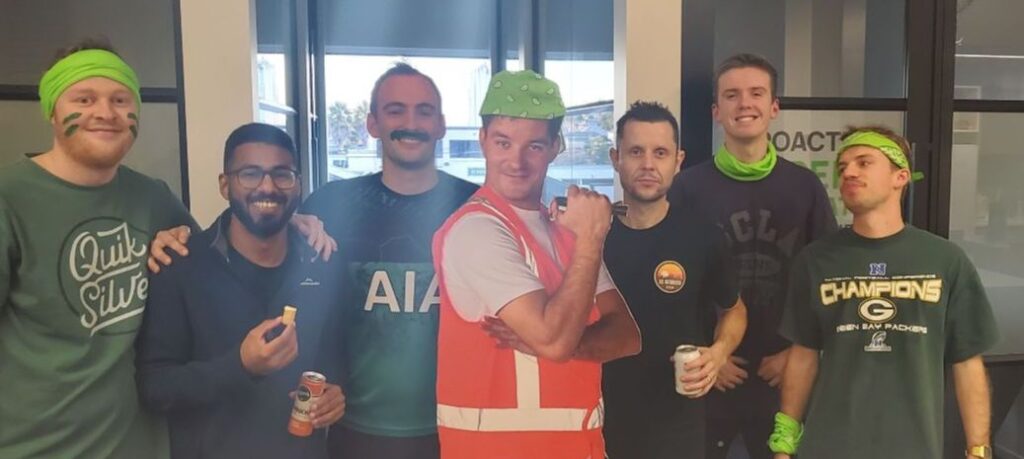 The office has been flat out. Like everyone else we've had an influx of the spicy cough, colds, flu – you name it, and so had many people zooming in from home or in their sick beds. It has been a challenging time for everyone with a lot of disruption but we're soldiering on and managing to (mainly) keep on top of our work.

Recently we've welcomed a sustainable energy engineer, a Scotsman from Ireland who emigrated here with his family and an additional electrical engineer. They are already proving valuable.

Table tennis tournaments continue to keep up the energy in the office with Eranda the current holder of the shield, but will he remain the defending champion in the up-and-coming tournament this month? Burger lunches have kept up morale despite the perpetual rain and a battle of Laser Strike brought out the best/worst in everyone last week, followed by pizza. It was huge fun and great to let off some steam.

In June we ran our first client seminar in our Winter Series – H1 Changes Demystified. A great success and by popular demand we are proceeding with our second client seminar on changes to G7 – Natural Light verification method. This affects every building design so demystifying these changes and understanding the impact is vital. Details are below.

This month is full of exciting and action-packed activities. We have our annual internal awards evening, a midwinter banquet. This is an opportunity to recognise some of the amazing work done by our team. On top of that we have our annual ski trip coming up! A weekend away on the slopes of Ruapehu, drinking a few cold ones, Rob showing us why he should be on Pit Masters and most importantly, spending some time together as a team off the clock.
G7 Changes Demystified – 6 September 2022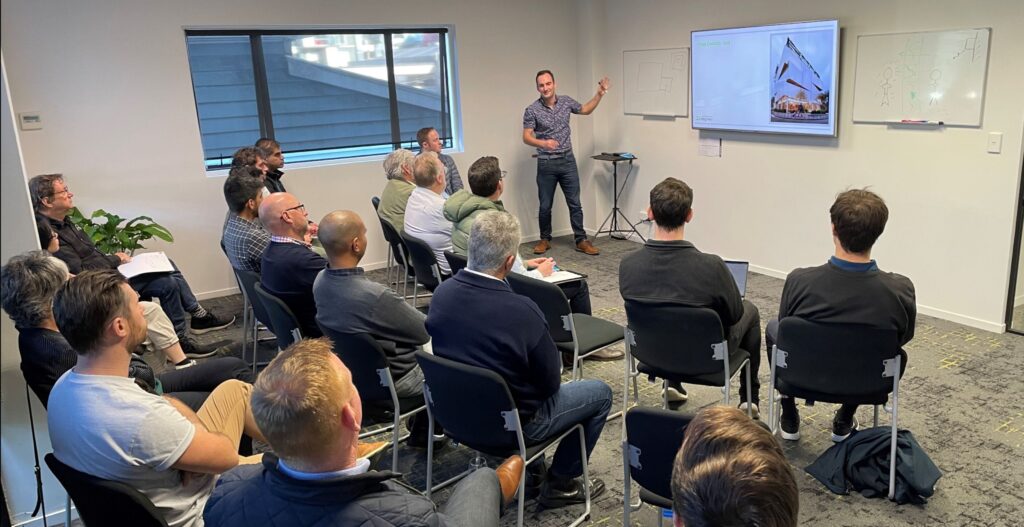 As with NZBC Clause H1, Clause G7 has also undergone a significant overhaul as of November 2021. More and more projects these days are heading in the design direction of including complex geometry where borrowed light is a factor in habitable spaces. These rooms require proving compliance via the "Verification Method – VM1". The biggest changes to VM1 from the previous edition include the flexibility to prove compliance using different computer modelling methods and the inclusion of a requirement to ensure there is an awareness of the outside environment.

22 Degrees has created a presentation to answer all your questions and ensure you know how to comply when the new law takes effect.
We invite you to attend our seminar on the G7 changes covering:
High level explanation – key changes
How changes will affect the building industry
Impact on real world examples: schools, apartments, high level residential, commercial
Timeline of key dates up to changes become mandatory
Q & A with our expert engineers
September 6th from 12-1pm
A working lunch will be provided to attendees and interest is high – so please RSVP by August 30th to reserve your seat by emailing Mel, Support Services Manager.

This presentation will be the second in our Winter series 'Building Services – Demystified'. Experts from 22 Degrees present seminars on key building service changes or issues and answer your burning FAQs.

Please contact Nick, our Commercial Manager, with any questions about the series. We also have a cheat sheet covering the key takeaways from the H1 presentation. if you want a copy, please email Nick.
Project Spotlight – Kōtukutuku Kāinga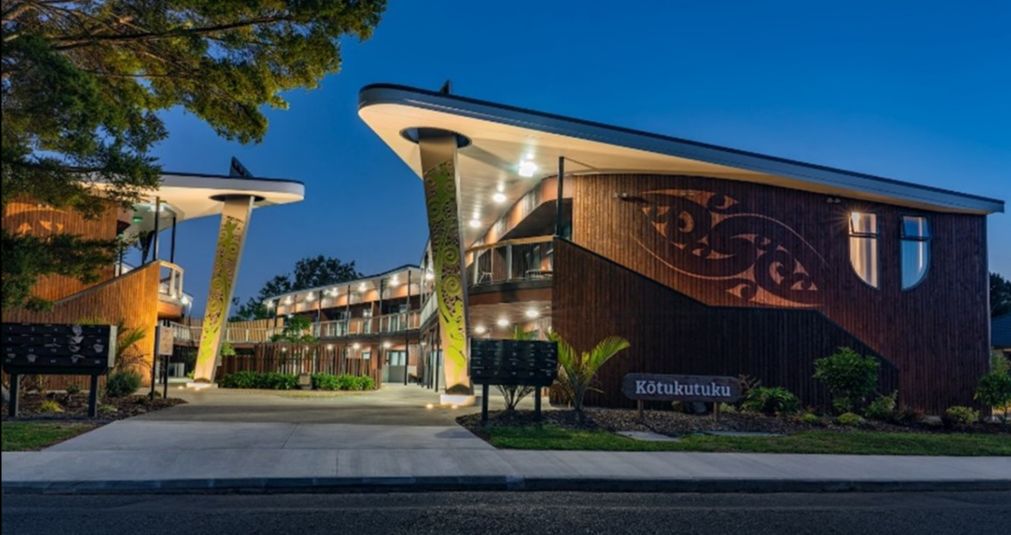 Kōtukutuku Kāinga is a community housing project located in Otara, Auckland. We are proud to have worked alongside TOA  Architects on this project which recently received the award for Multi-Unit Housing in the NZIA Awards. There are three buildings on site, with communal gardens and shared spaces between. Two of the buildings are two storey apartment buildings (40 units total) including a Whanau room. The third building is a multi-use space containing a commercial kitchen, communal area for events, offices, and consulting rooms.
 
The building utilised an engineered timber structure, which aligned with the Tikanga Design Principles, however this meant that there were limitations around penetrations of the beams and flow on effects to fire ratings. This provided 22 Degrees the challenge of designing services to fit within the limited space available while ensuring the fire ratings weren't impacted.
Follow Us
2022 is the year we celebrate 22 years in business. Watch out for news about our 22nd birthday celebrations. It's also the year we said you will be hearing a lot more from us on LinkedIn. We'd love you to give us a follow and gain cutting edge insights on projects and technologies and see how fun engineers can be.