Spring is in the air! The team have been hard at work with the end of the year fast approaching. Our engineers have created a seminar exploring some of the recent G7 Changes. We've celebrated internal success at our awards evening and made epic memories at the company "ski" trip. Alex and Zach welcomed a new addition into their families and ours by extension. Leading up to our 22nd birthday we'll be sharing a few memories on LinkedIn so be sure to head over there and check those out!
22 Team News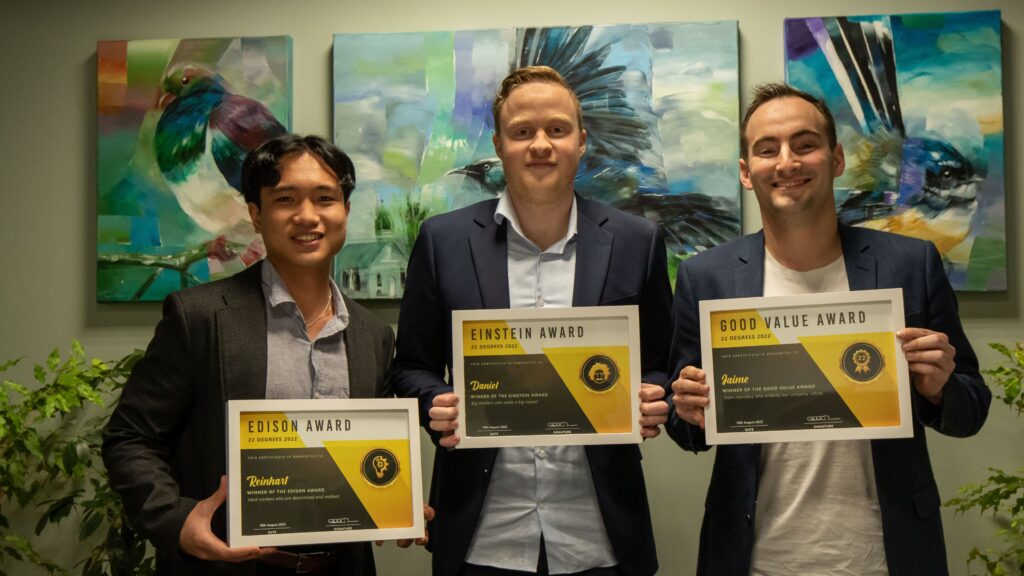 It's been a busy few months here at the 22 Degrees office with an internal team prize giving, an office "ski" trip and many more events planned for the back end of 2022.

We recently celebrated our 22nd annual 22 Degrees awards evening. A great success celebrating our amazing people and all they have achieved over the last year. Hosted by Kirstie O'Sullivan, the people's choice awards got us off to a laugh before Daniel, Reinhart and Jaime brought home the silverware.
Our Einstein Award recognises ingenuity, the Edison – diligence, and the Good Value Award acknowledges a person who lives, eats, and breathes our values. For all our awards everyone gets a vote, and the prize winner takes their fellow nominees to lunch at Mekong Baby.

For the 4th year in a row our "Ski Trip" has resulted in a snow no show. Instead, a group of golfers and mountaineers took to Ohakune. Waimarino golf club, situated 5 mins out of Ohakune, is one of New Zealand's hidden country course gems. All six of the golfers had a blast walking the well-maintained fairways and greens. Ruben took low round of the day with Chris taking most improved.
The weather was far from ideal for the Tongariro crossing but our guys pushed on. Highlight of the day by far being Thao seeing snow for the first time. Not much else was seen.
Rob earned bragging rights for another year after putting on an absolute masterclass in the kitchen. 12-hour slow cooked Lamb and Chicken with rough cut vegetables. Perfectly cooked and appreciated by the whole team.
Another great trip with some awesome memories made. Fingers crossed for snow in 2023.
G7 Seminar
Our engineers created a webinar covering the recent changes to G7. This webinar goes into depth around what the changes mean and how it affects real life situations. If you have any question around G7 feel free to get in touch.
22 Degrees Turns 22 Years Old
22 years of 22 Degrees!

In 2000, 22 Degrees was born and this year we turn 22! Over the past 22 years the company has expanded from Robert working solo in his garden shed to the thriving team of 30 operating out of our two storey Ponsonby building.

Over the next few weeks, we'll be posting some of our fondest memories. Stories of dedication, steady growth, and success, and some of the amazing people we've had the pleasure of working with over the years.

This can all be seen our LinkedIn so be sure to follow us for some cool stories.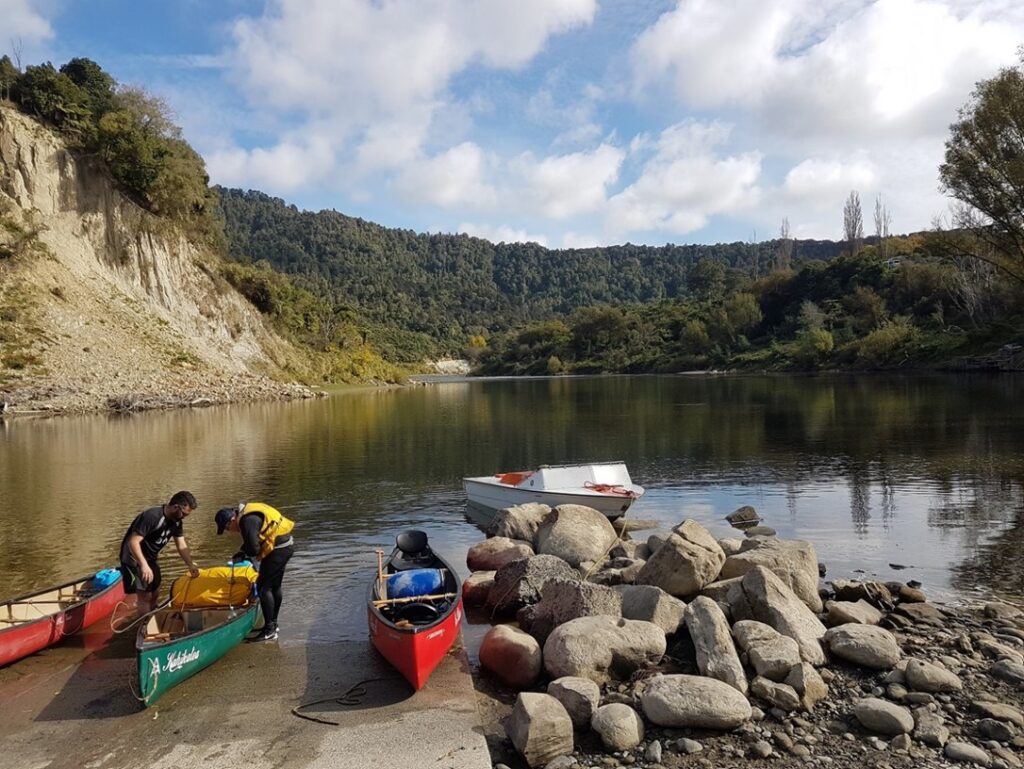 Follow Us
2022 is the year we celebrate 22 years in business. Watch out for news about our 22nd birthday celebrations. It's also the year we said you will be hearing a lot more from us on LinkedIn. We'd love you to give us a follow and gain cutting edge insights on projects and technologies and see how fun engineers can be.