The Gardens School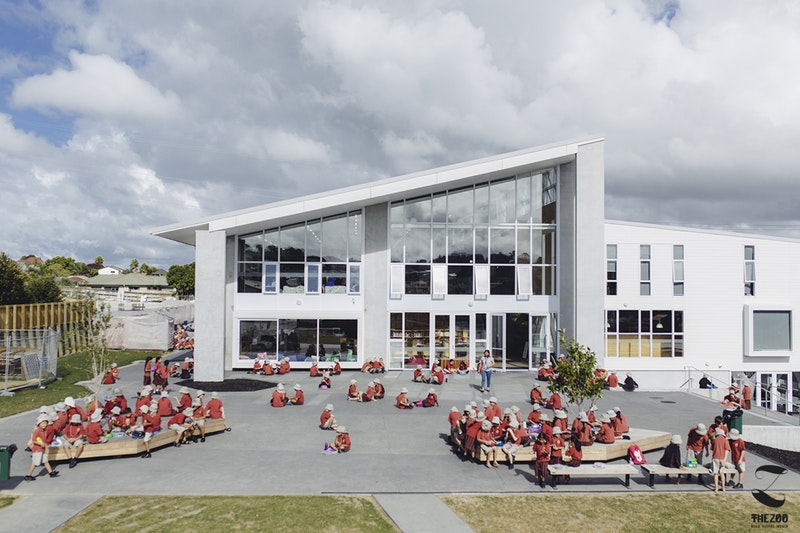 About The Gardens School
The Gardens School is a new school in Manurewa replacing an existing building with weathertightness and structural issues.
Each level consists of large open plan innovative learning commons arranged around a central corridor. Large open voids allow connection between the floors. Learning commons contain group study space, private nooks for withdrawal. The three levels all link with stair wells at the school heart, library and central gathering space.
Sun control is treated passively by large eaves providing shade, while flexible perimeter glazing allows natural cross ventilation, leading to a comfortable interior climate in winter, summer and shoulder seasons. While providing communal points of connection, the strategic placement of triple-height voids along with the north-facing clerestory, efficiently distributes fresh air and light from first and third levels.

Architect
MOAA Architects

Location
Auckland South - Tāmaki Makaurau

Services
ELECTRICAL | HYDRAULIC | MECHANICAL