Whanganui Collegiate Library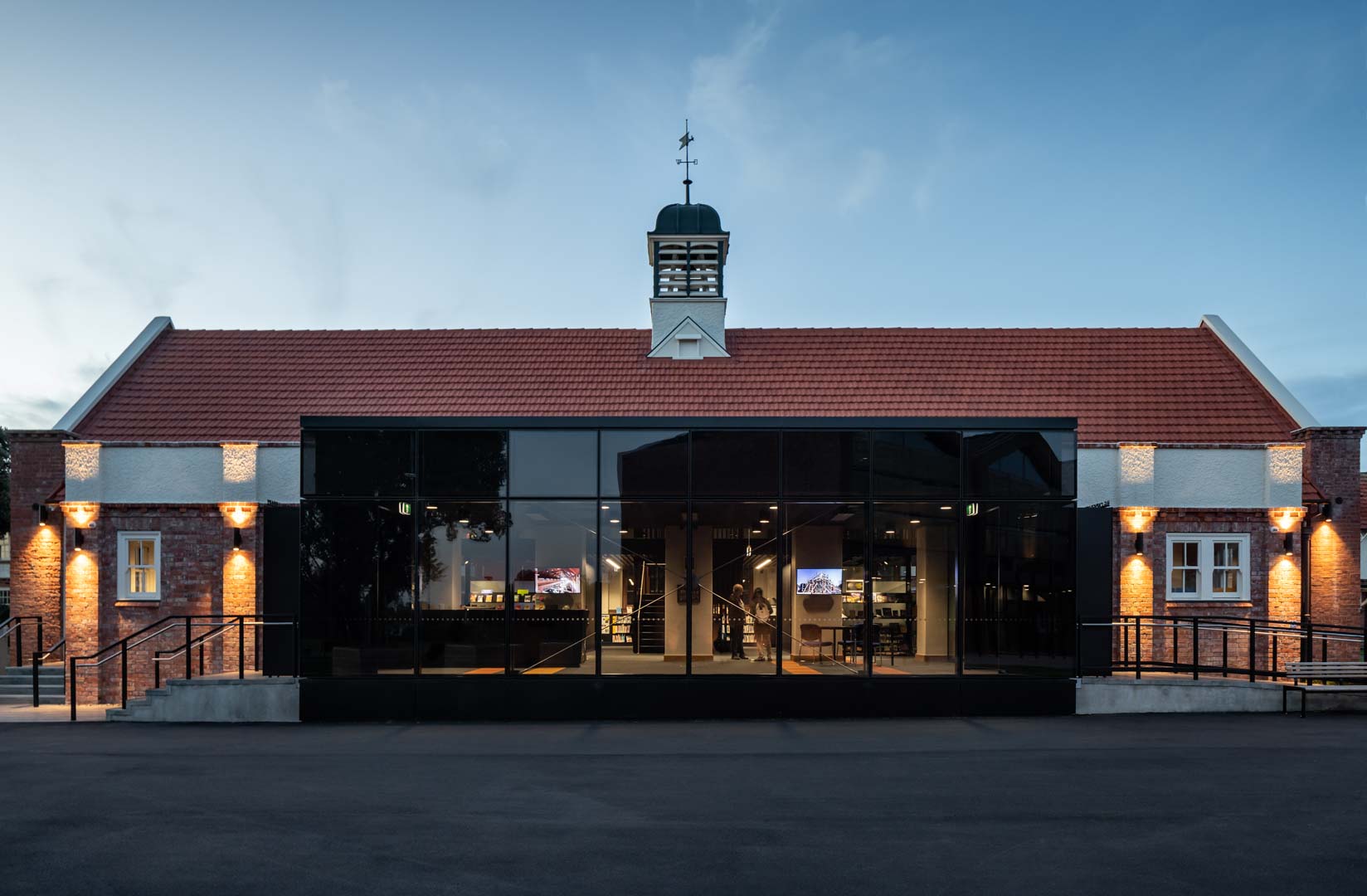 About Whanganui Collegiate Library
The HG Carver Memorial Library at Whanganui Collegiate School started life in 1911 as a dining hall before being altered in the 80s to become a library. It is now part of a Category 1 listed Heritage NZ site, which, though great for the history of New Zealand, complicates the design process.
Our engineers had to work closely with the architects to ensure the services allowed the building to perform as required, while being as invisible as possible.
In a space like a library, control of air circulation and moisture is extremely important, but with the walls needing to remain effectively untouched, solutions needed to be found. The supply air had to be run under the subfloor for the ground level meeting rooms, terminating in subtle floor venting and a compact design used for the mezzanine level, reticulating around the existing structure and concealing the main intake in the bell tower. As this is a library, all mechanical systems needed careful attenuation to limit noise levels, allowing the ventilation to work at near silent levels.
Simple, geometric lighting was used to compliment the architectural vision of using darker, solid elements to highlight the existing materials.
The end result is a bold but simple design, allowing the existing architecture to shine through, while providing a modern space for the school for years to come.
2020 NZIA Western Architecture Award – Education Category
2020 NZIA Western Architecture Award – Heritage Category
2020 Whanganui Heritage Awards – Future Heritage Award:
2019 Best Gold Award – Public and Institutional Spaces
2019 Best Gold Award – Repurposed Spaces

Location
Whanganui - Manawatū-Whanganui

Services
ELECTRICAL | HYDRAULIC | MECHANICAL